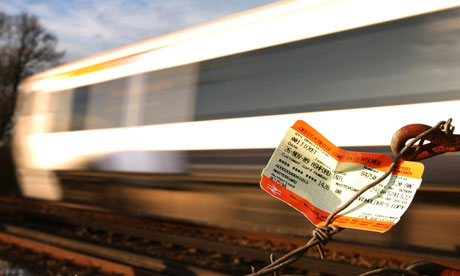 He got the call on the train on his way back home.
The morning meeting had gone well and he was pleased with the success of the trip. He had spent the previous night in a hotel in London, so as not to be late for the presentation the today.
The woman on the cell phone was the desk manager of thathotel.
"Mr Watkins, I hope you enjoyed your stay with us. You left a couple of things in your room this morning. Shall we post them on to you?"
His heart sank and his head spun, as he remembered putting the whip and vibrating anal plug into the small drawer by the side of the bed when he had arrived at the hotel. They were in a drawbag, along with some jelly in a tube. He had intended to have a self-play session that evening to relax and had taken a couple of toys from the cupboard at home, but the wine he had with room service made him fall asleep instead.
"Er, thanks but could you keep them there and I'll pick them up next time."
He couldn't take a chance on the toys arriving at home or worse at the office. His partner would not find it funny.
"Certainly Mr Watkins. Our guests leave all sorts of things."
She paused and he thought the call had been lost.
"On this occasion though, would you please ask for me personally at Reception? The chambermaid was particularly embarrassed at finding what you left and we should both like to remind you not to leave your belongings in the future."
"Yes of course, thank you. I will be down there again in a couple of weeks."
"Very well. Please ask for Room 101 when you make the reservation. It's on the ground floor next to my office. You have 14 days to collect your things in person or I will post them to you. Goodbye now and have a nice day."
As the call ended he was sure he heard the sound of a giggling laugh at the other end of the line.