Hotel booking web sites are very useful but sometimes they are too helpful.
On our car trip down to Spain we needed a hotel to stay in for one night in France and one in Spain
so I spent some time planning for the trip, working out how far we would travel each day,
I kept going back to web sites, looking at different places to stay and I would leave a reservation, which I didn't have to pay for, at one hotel and go and look at another.
Herein lay the problem - when i finally settled on a destination and a hotel in France I forgot to cancel another booking for the same night that I had made on a different web site,
Hey presto, I got an e mail on the day we checked out of the Bordeaux hotel to say I had been charged €90.00 as a "no show" in a hotel located in a town just a bit further north.
Not good news. I thought about keeping the email to myself but I knew the debit would show up in our bank statement.
This was going to be the second of my four acts of carelessness on the drive down to our
holiday cottage in Spain.
After breakfast when we had set off for the Spanish border I fessed up as we drove along.
My wife was furious and it took a couple of hours and a coffee and croissant at a road stop before she became friendly again.
The morning after my paddle treatment for speeding I took my wife a cup of tea. We kissed and I said how much I had enjoyed the sex the previous night and that I hope she had too.
She asked me to lower my pants so she could inspect my bottom and then said there were some marks from the paddle but not as many as she would have hoped for considering how hard she had tried to make the spanking.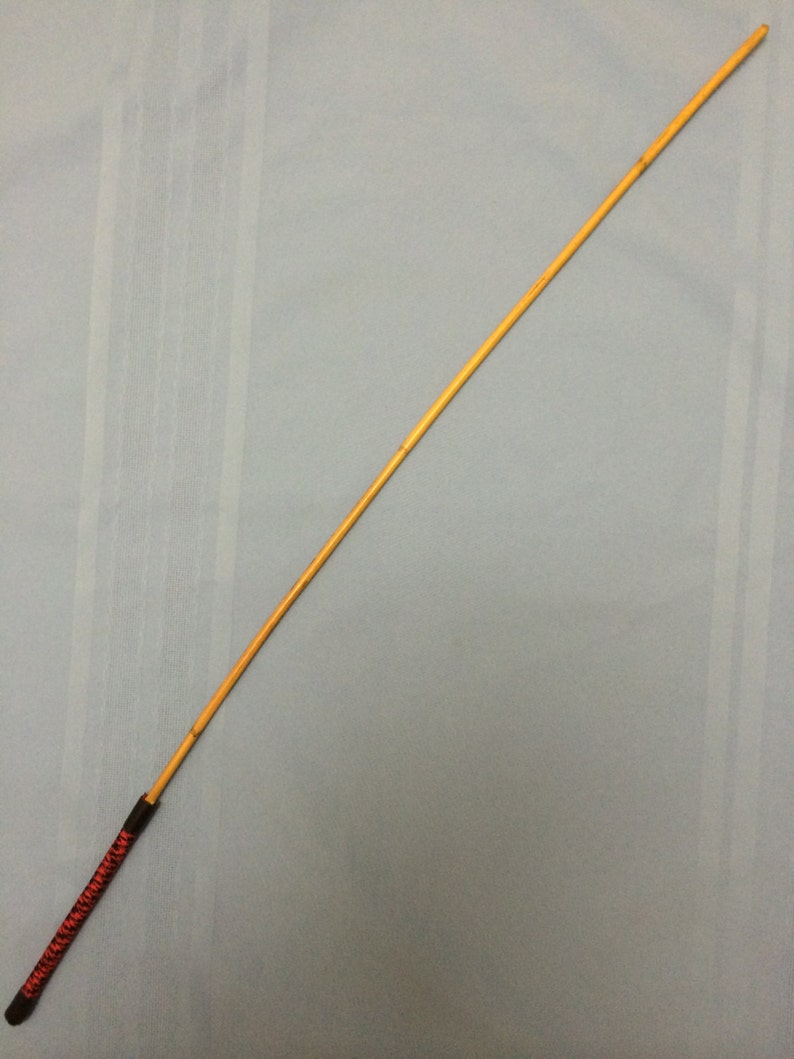 My wife got out of bed and took the cane from behind the back of the bedroom door. She then took me by the ear and marched me out of the bedroom to the small swimming pool beyond the terrace
Clothes off, jump in swim two lengths and then get out and prepare for this .
She swished the cane in the air menacingly.
I intend to carry on with the plan of punishing you everyday of this holiday.
I walked quickly to the poolside pulled off my pants over a slightly stiffening penis
and jumped. The water was cold, very cold and my breath came whooshing out as I struggled to the surface and swam as fast as I could to the other end.
I swam the second length and climbed out in a few seconds and I stood dripping water at the pool side. The sun was already up and quite warm so I wasn't shivering but inside my stomach was churning with fear and with excitement as I thought about the punishment I was to rec
eive.
My wife whacked the cane across my shrunken penis and balls and I jumped with shock. She swung again and this time caught the inside of my legs.
Ninety pounds, she scolded in stern voice, ninety pounds wasted on a second hotel room that we didn't want because of your stupidity.
She hit me again under my balls with the end of the cane.
I am sorry Miss. It was ....
She used the cane again on my thighs leaving a sharp red line of pain.
Don't you dare. just don't you dare say it was a mistake.
I kept quiet.
Using the cane as a pointing stick she instructed me.
Go to that table, get your feet and legs inside the seat and bend over to the other side.
This was going to be new - a caning outside on holiday. My wife has spanked me on our patio at home and thrashed me hard me in the privacy of our garage but never have I had a full-on open air caning.
I climbed into position. The wood surface was hard and scratchy against my hips and bending over the top was not comfortable as the backs of my legs rubbed against the seat planks. Still, I figured, I was not there to be comfortable.
I felt the cane glide up and down my bottom as she took aim and then she lifted the cane and it whizzed into my skin with a red stripe.
Hold still for thirty strokes. You will get another thirty at lunchtime and then thirty in the evening. Make sure you count clearly so that I can hear you. I have all the time in the world to start again if I need to..
One ma'am. Thank you ma'am.
The day went by in blur of cooking, swimming, drinking and caning. I was invited in for cunnilingus mid afternoon and spent a long time with my face between my wife's soft thighs.